When Apple makes updates, you may need to give added permissions to our app in order to cast. If you've checked that:
Then you likely need to turn on the local permissions for the VidAngel app.

Turn on Local Permissions
Use the Chromecast icon
To prompt access to these permissions, please click on the Chromecast icon in the upper corner of the show you're trying to watch. This should prompt you to turn on the Local Network permissions needed for our app to cast.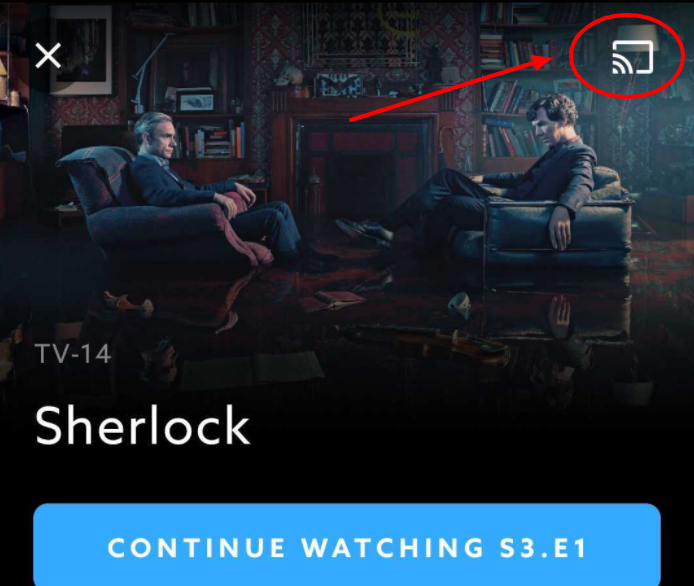 Check Apple Settings
If you follow those steps and don't receive the prompt or don't have the Chromecast icon visible, please go to Settings > VidAngel > and turn on "Local Network"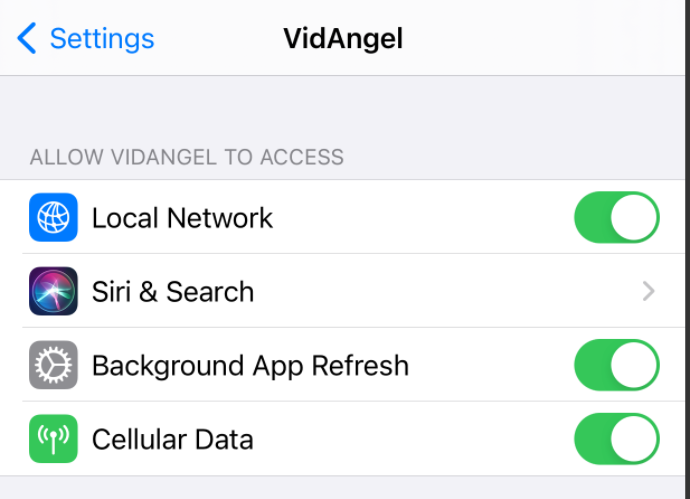 Begin a Show
If the Chromecast icon is not available and the Local Network option is not showing in the Apple device's Settings for the VidAngel app, then please try starting a show in the VidAngel app (have it verified and play). After it starts to play, the Chromecast icon should show up in the top right-hand corner. Select it and a screen will appear showing the option to enable Local Network for VidAngel.
Still Having Trouble?
If you're still not able to cast, check out our articles for casting to specific devices: Trouble Casting