If you are wondering why some movie and show posters are displayed darker than others, you've found the answer! This means that you are not connected to the service(s) on which that title is available on your VidAngel account.

Not Connected

For example, in the image above, the titles, Dahmer, The Crown, and Fate: The Winx Saga are all titles that are only available through Netflix at the time of this image. The other, bright posters may be on Netflix (such as Cobra Kai) but they are also available through Amazon. This means that this account is connected to Amazon but not Netflix, so it's not able to access Netflix-only titles.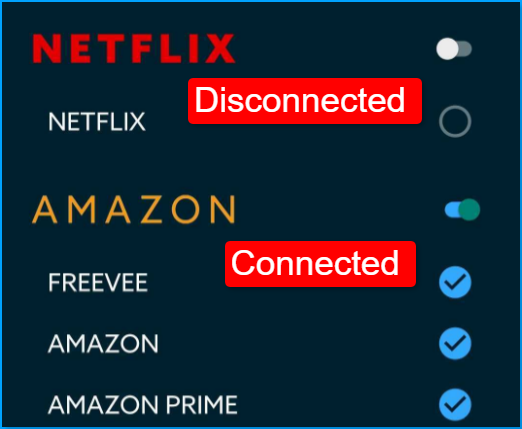 Get Connected
If you need help connecting to your Apple TV+, Netflix (ad-free), or Amazon Channel subscriptions, you can see how to do that here: CONNECT SERVICES
If you're having trouble getting your service(s) to connect, check out this article: Services won't connect
Hide Services
If you don't want to be able to see shows from services you're not connected to, you can check how to Hide Streaming Services from browsing.