Welcome to VidAngel! VidAngel believes you have the right to watch your digital movies and TV shows the way that you want, within your own home. Our customizable filters act like a fancy remote, alllowing you to mute language you don't want to hear and skip parts you don't want to see.


Compatible Services
Does VidAngel work with any movie or TV show? Great question.
Our service is a subscription plan that allows you to watch some of your favorite titles with filters by connecting to some of your favorite streaming services. We connect with:
Apple TV+ streaming
Netflix (ad-free)
Peacock Premium
Amazon Freevee
Amazon Video rent/buy
Amazon Prime streaming
Amazon Channels STARZ
Amazon Channels Paramount+ premium (ad-free)
Amazon Channels BritBox
Amazon Channels PBS Masterpiece
Amazon Channels AMC+ (ad-free)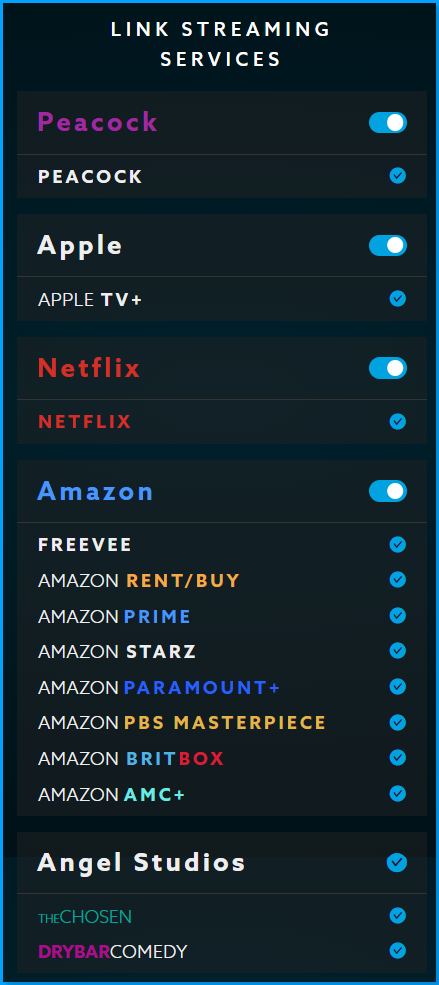 Included in your subscription is access to some great original content offered by Angel Studios. They have partnered with creators to offer exceptional content, such as The Chosen and Dry Bar Comedy specials, and more.





Be aware that we cannot filter every show on those streaming services. As part of a settlement agreement with Disney, Lucas Films, Warner Bros., 20th Century Fox, and their subsidiaries (the Plaintiffs in our former lawsuit) we cannot filter their content. Although we can't filter everything, there is so much that we can! We add more titles weekly and love hearing your requests!
Please note that VidAngel is a filtering company. This means that we do not offer the shows directly, which is why you'll need subscriptions to these streaming services to filter with us. Once you connect streaming services, you can filter titles that you have access to through those services for which we've built filters on the VidAngel apps or website. This means you will watch on the VidAngel platform.

Compatible Devices

You can use VidAngel on these devices:
Android TV devices (TiVo, onn. box, Google TV, Nvidia Shield, etc.)
Apple TV (Generation 4 HD or newer)
Fire TV/Firestick (Generation 3 or newer)
iOS/Apple phones or tablets
Android phones or tablets
Computer on our website
If you're confused by the names of the TV devices, you don't have to buy a new TV; these are device boxes that easily go into the HDMI input on your TV.

You can also cast to your TV devices through our mobile app:
Chromecast
Samsung Smart TV
We look forward to adding more devices and more connections to streaming services.
VidAngel Filters
VidAngel offers 3 types of Filters:
Default Filters

Show Specific Filters

Parental Controls
You can read more about our Filter options here: Choose Filters to apply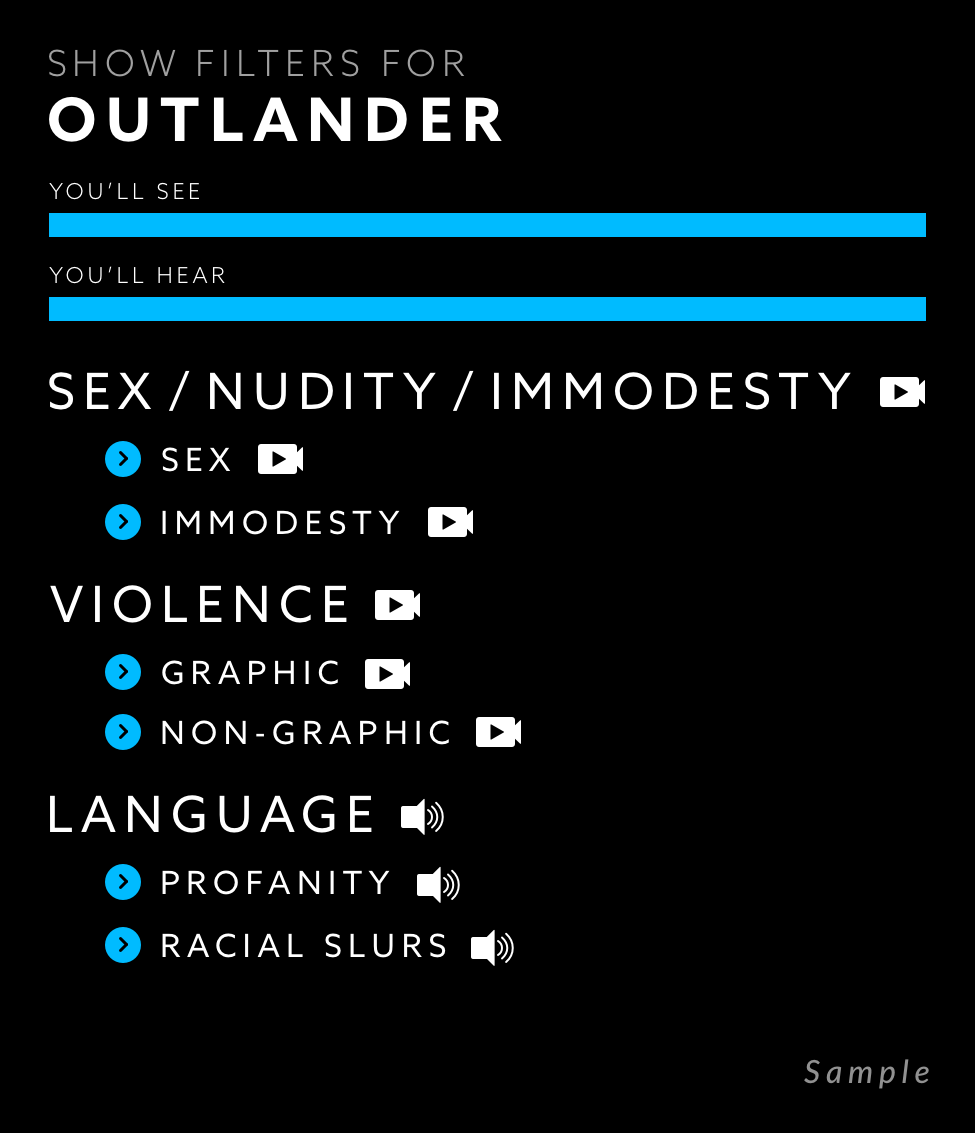 Filter Examples
If you don't want to see a person blown across the room by a sound wave in Back To The Future, we've got you covered.




Or if you don't want to hear profanity in your favorite TV show, The Office, yeah, we get it!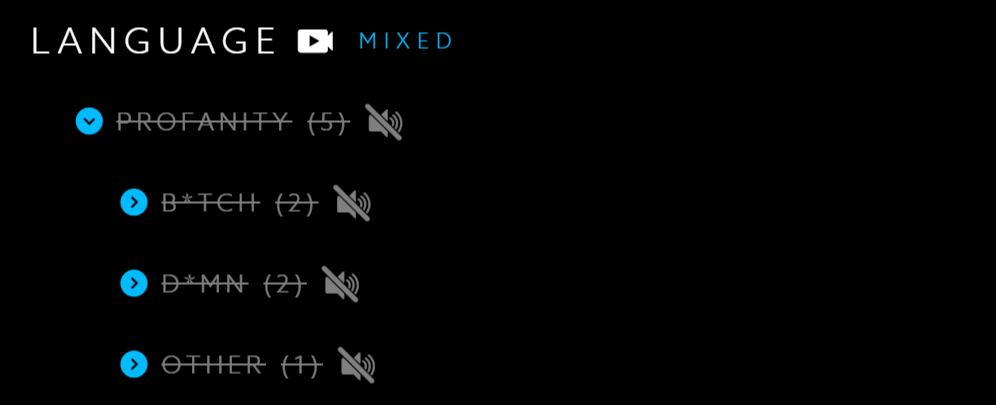 If you prefer, you can even skip the sex and nudity in Outlander. We truly believe you should have the choice.



Next Steps
If you are ready to start watching with filters, go here to find out How to get started with VidAngel.
You can also reach out to our Support Team anytime. Feel free to send a message HERE or click on the help button on the VidAngel website to chat with us.