Are looking for a specific show on VidAngel, but can't find it (e.g. Game of Thrones, YOU, Ted Lasso, Star Wars, Marvel movies, etc.)? Are you wondering if VidAngel will work with any movie or show? The short answer is no, but read on to understand the options you have when watching with VidAngel.
Connected Services
VidAngel is a filtering company. We do not offer the shows directly, which is why you'll need Apple TV+, Netflix, or Amazon to filter with us. Once you connect to your streaming subscriptions, you can filter titles on VidAngel that you have access to through those services.
We have movies and TV shows available through:
Apple TV+®
Netflix® (ad-free)
Amazon Video®
Amazon Freevee®
Amazon Prime®
Amazon Channels Paramount+ premium® (ad-free)
Amazon Channels Starz®
Amazon Channels PBS®
Amazon Channels BritBox®
Amazon Channels AMC+®
Plaintiff Works
As part of a settlement agreement with Disney, Lucas Films, Warner Bros., 20th Century Fox, and their subsidiaries (the Plaintiffs in our former lawsuit) we cannot filter their content. You can read more about that here: Why we don't do Disney
Please feel free to politely reach out to the studios and ask them to allow VidAngel to filter this for you. We're hoping that Disney and its partners have a change of heart.
Need to Create Filters
We may simply not have a title just yet and need to manually create the filters.
If there is a show that you would like to see on VidAngel, please send us a request! Go here to find out how: How do I request filters for a movie or TV show?
We love hearing what you want to have filtered!
Unavailable Titles
If you search for a show on VidAngel and it comes up with the message "Not streaming on compatible services" or a "Request" button, this means we have filters created for it, but there are some reasons it's not currently available.
WEBSITE and MOBILE APP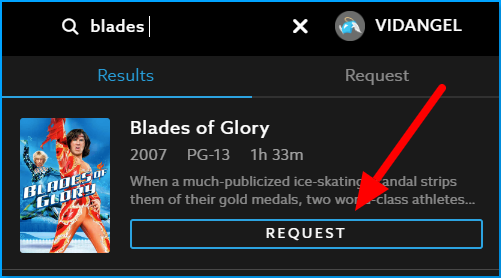 TV APPS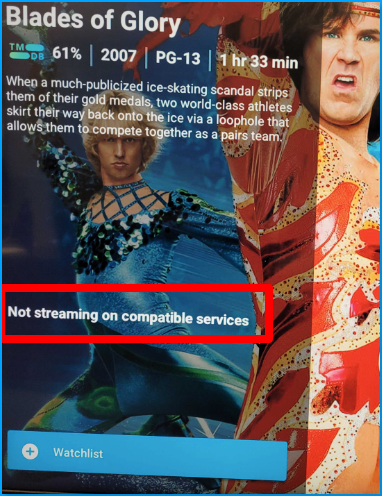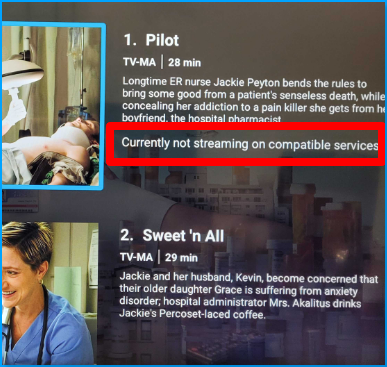 Some of those reasons could be:
We are just in the process of getting it fully in our system, or
We had to temporarily take it down to fix something, or
The show was removed from the platforms with which we connect.
In other words, Apple TV+, Netflix, and/or Amazon had the show on their service, we created filters for it and put it up on VidAngel, but later it was removed from that streaming service. When this happens, VidAngel has no way for you to access it, unless it is put up again by one of the streaming services.