Movies Anywhere is a free service that lets you connect Vudu, Apple TV/iTunes, Google Play, Amazon Prime Video, and other services together, so you can watch the movies that you own through those services anywhere you'd like.
This platform works with VidAngel because we can connect to your Amazon account. This means if you own movies on one of these other services and sync them to your Amazon account through Movies Anywhere, then VidAngel can access it.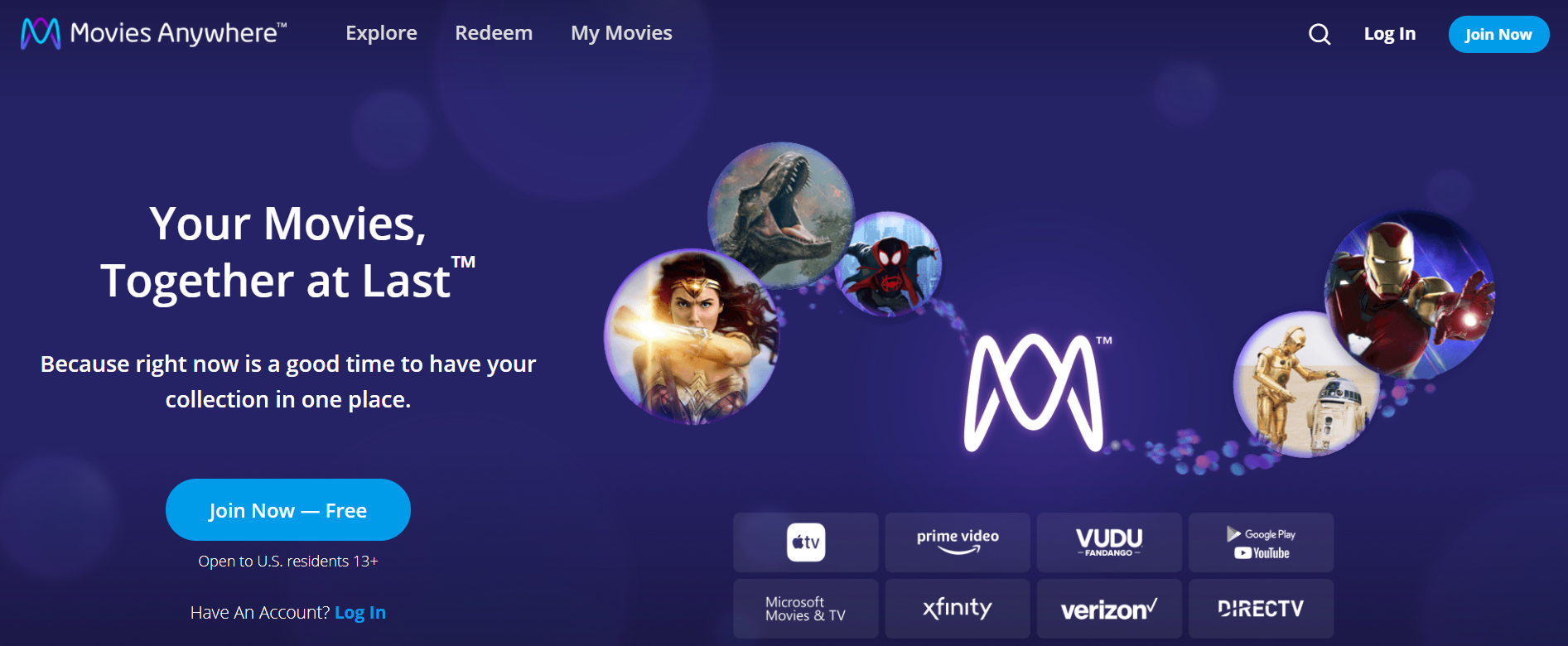 NOTE: Through Movies Anywhere, VidAngel is only able to connect to movies that are purchased. It will not work with rentals or with TV shows. However, TV shows and rentals done directly through Amazon WILL work with VidAngel. See: How to watch Amazon Video rentals or purchases
Connect Movies Anywhere to Amazon
Create an account on www.moviesanywhere.com






Connect to any streaming services you have access to. Make sure one of those services is Amazon.




Watch with Amazon on VidAngel
Return to VidAngel and re-fresh your Amazon connection:
Connect streaming services on the mobile app
Connect streaming services on the website


Search for your movie in VidAngel.


Make sure the Amazon viewing option is selected:

Select "See Other Offers".
Select an Amazon option.
Click "Close".





Click "Play Now" and wait for the verification to finish. Then enjoy!
Having Trouble?
If you're running into trouble with your Movies Anywhere titles, check out: Movies Anywhere movies are not working