Connecting to your streaming services allows you to watch some of your favorite content from those services through VidAngel with our filters. This connection allows us to verify that you have access to the title. We can then display it on our platform with filters.
You will need to link your Apple TV+, Amazon Channels, Peacock Premium, and Netflix (ad-free) streaming services to VidAngel. You can do this on a computer through the VidAngel website. This connection will sync to your VidAngel account, so after you connect you can use VidAngel apps on your Fire TV, Google / Android TV, or Apple TV devices, or you can watch right on your computer.
(You can also connect your services on a phone or tablet using the VidAngel mobile app, not a mobile web browser.)
Install the web browser extension
If you'd like to make this connection on a computer then you will need the VidAngel browser extension for Chrome or Firefox. The VidAngel browser extension allows us to hold the connection to your streaming services. This extension will only work on a computer, so don't try to install it on a web browser on your phone or tablet.
Sign in to your account at www.vidangel.com on a Chrome or Firefox web browser.





Click on "Profile" (or your name) in the upper-right corner of the page and select "Link Services".





Choose the service to connect (or disconnect) by clicking on the white toggle button.


When you click on the toggle, a pop-up will appear with instructions:

If needed, it will invite you to first download a supported web browser.





If you are already using a supported browser, it will provide a link to install the extension.


Click "Install Extension". You will be directed to the Chrome web store in a new tab.





NOTE: If the link in the pop-up does not work, here are direct links:





Click "Add to Chrome".





A pop-up will appear. Click "Add extension".
You will see another pop-up informing you the extension has been added.


Connect services on the website
With the Extension enabled, go back to the tab with the VidAngel website.


You may have already been connected to your streaming service. You'll know if the toggle is blue and there is a checkmark.


If not, then you'll see a prompt to sign in to your streaming service's account in a new tab:

If you don't see this popup, click the white toggle button again or simply open a new tab and go to the website of the streaming service.






Click on the "Sign in to [streaming service]" button and you'll be taken to the service's login page.


Enter your login credentials for that service and sign in.
Check the "Remember me" or "Keep me signed in" box to help maintain your VidAngel connection.


Return to the VidAngel tab and you should now show as connected.
Disconnect on the Website
If you wish to refresh your connection or just want to disconnect from that streaming service, here's how:
To disconnect, simply click the white toggle button again.


Click "Disconnect" on the confirmation pop-up.




A white circle on the left means the service is disconnected A blue circle on the right means the service is connected.



When the service is connected, you will see the blue checkmark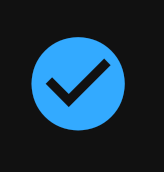 indicating that a specific service is connected to VidAngel. For example, if you have Amazon Video, Amazon Prime, and Amazon Channels STARZ, they would all appear with a blue check, but Amazon Channels Showtime and Paramount+ would have an empty circle.
Mobile web browsers
We don't recommend watching through a web browser on your phone or tablet. This is in part because it will default to a mobile browser version. The VidAngel extension will not work on a mobile device, even if you switch to a desktop view; you will need a computer to install the extension.
If you're on a phone, you will have a better experience if you get our mobile app instead: Watch on a phone or tablet



I Don't Want to Use Chrome or Firefox
You will need to install and connect with our web extension, and this extension cannot be used on Safari or other browsers. However, you can initially connect to your streaming service(s) on Chrome or Firefox (or use our mobile app), verify your show, and then use your preferred browser to watch.
However, please be aware that we use Chrome and Firefox for our development, so you may have a less optimal experience on another browser.
Having Trouble?