If you are looking for how to get VidAngel on your TV, you're in the right place! You can get the VidAngel app on your TV streaming devices, or cast it to your TV from our mobile app.
VidAngel Compatible TV apps
We would love for you to be able to enjoy VidAngel on your big screen. You can get the VidAngel app on your Apple TV, Android TV, and Fire TV devices. In case you're confused by the names of these TV devices, please know that you don't need to get another kind of television set. You can use any of these device boxes with your TV by plugging them into the HDMI port.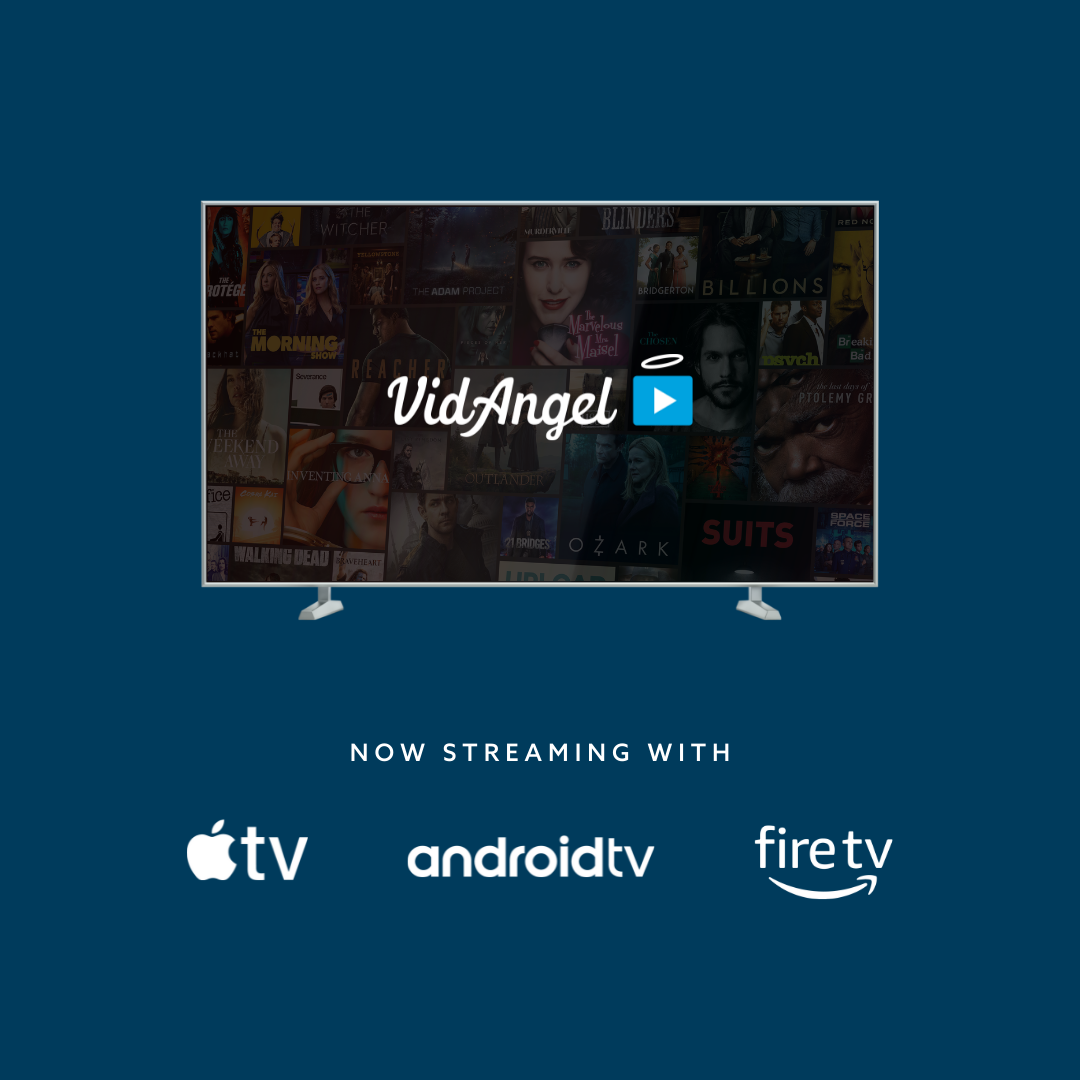 If you don't have any of these devices but would like to try VidAngel on one of them, we have some links to help you out:


User-friendly with the app directly in the Google Play App Store. You also have the cast option. A variety of pricing options are available.
This side-loaded option makes for a bumpy implementation but is worth your while. The best part is that you don't have to venture on the journey alone. If needed, we are ready to walk you through the process!
A seamless experience with the app directly in the App Store. You can Airplay to the screen or watch directly from the app. Our longest-supported app and the best experience.
No VidAngel Smart TV app
If your TV has the Google PlayStore app, we would consider that an Android TV and you can get the VidAngel app on your TV.
You can use VidAngel on an Apple Smart TV, or cast to a Smart TV with a built-in Chromecast (e.g. Vizio SmartCast), but we do not have a general app that can be downloaded on Samsung, LG, Vizio, or other smart TVs. We are hoping to add one in the future. You will need one of the TV streaming devices listed above to watch on your Smart TV.
You can read more here: Do you have a Smart TV app?
Other ways to watch:
What if you previously watched VidAngel on your Roku, or you simply don't have a compatible VidAngel TV device? Here are some other ways you can access VidAngel:
If you need guidance with getting set up on any of these devices, you can find help here: DEVICE SETUP