Using our mobile Android or iOS VidAngel app, you can cast VidAngel to your TV with any of these devices: Apple TV (iOS devices only), Chromecast (A Chromecast device or smart TVs with built-in Chromecast), Fire TV / Firestick, and Samsung Smart TV.
Some devices have their own apps (Fire TV, Android TV, and Apple TV), but if casting is your preference, here's how to get that set up:


Check for Updates
Before starting the casting process, make sure you have the most updated version of our mobile app. You can check for any app updates in your device's App Store.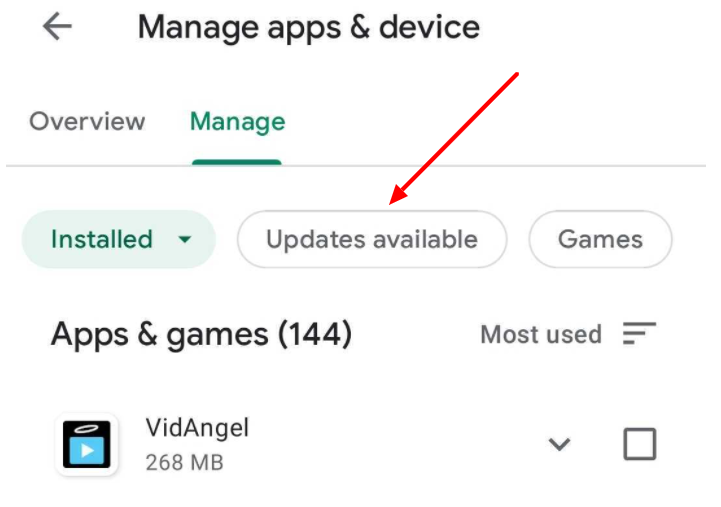 Check the WIFI
Next, check that your phone is on the same WIFI network as the TV device you're casting to.
This step is important! The devices cannot "see" each other if they are not on the same WIFI network. Keep in mind that Dual-Band routers offer a 2.4GHZ and a 5G network, so make sure both devices are on the same one.

Cast to your TV
Now that your app is updated and on the correct WIFI, you can cast to your TV.
Find something you would like to watch, set your filters, and then tap on the "Watch with [Service]" button.


The movie/episode will then verify.


​
Once your title has been verified, select "Send to TV".
This will open the casting tab to allow you to decide which device you would like to cast to. You can choose to select "PLAY" instead to watch directly on your mobile device.


Select the type of TV device you will use.
This will bring up a list of those available devices on your network. Select the specific device you'll be using.


Press the Play/Pause button in your app and it should start on TV!



Watching on Your TV
After the movie starts on your TV, you will be able to control the movie using your phone or you can use the TV device's remote. You can even close the VidAngel app on your phone and it will continue to play.


NOTE: When casting to an Apple TV, you cannot close the VidAngel app. The mobile app must remain open and active.
If you want to disconnect the show from the TV, you can easily do this by tapping on "Disconnect"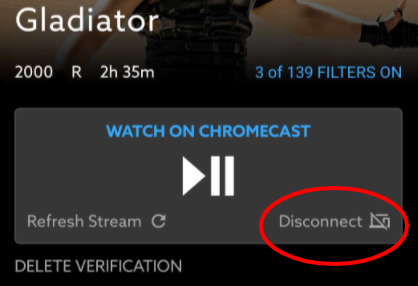 Having Trouble?
If you're having trouble with casting, you can find help here: Trouble Casting