The VidAngel website is a great viewing choice and gives you full access to your account settings. To watch on the website, you will need to install our Chrome or Firefox browser extension to help maintain the connection to your subscription services. This extension will not work on mobile web browsers. After the extension is installed and the connections are complete, you may use VidAngel with the browser of your choice (but we do highly recommend using Google Chrome).


1. Connect Services
Go to www.vidangel.com and create an account or "LOG IN" if you have an existing account.
If you're new, you will be walked through the set-up process, if not, continue to follow the steps below.
Click on "PROFILE" (or your name) and "Link Services".

Click on the white toggle buttons to connect to your streaming service(s) and you'll be prompted to download the Chrome browser and/or the VidAngel Extension. If you need more details on how to do this, go here: Connect streaming services on the website
2. Verify Access
Once you're connected, select your show on our website. Notice that movies and TV shows are presented differently.


Movies
Click on the blue button that says "PLAY NOW".



TV Episodes
Click the blue play icon.



The movie or episode will then verify:



3. Set Filters
While it's verifying or after it's complete, click the "FILTERS" button or the "# OF # FILTERS ON" text to set your filters for that specific movie or episode and press "SAVE".



Start the Show
After it's verified, click the "PLAY NOW" button or play icon and enjoy your show!



Web Browsers on Mobile
We don't recommend watching through a web browser on your phone or tablet. This is in part because it will default to a mobile browser version. The VidAngel extension will not work on a mobile device, even if you switch to a desktop view; you will need a computer to install the extension.
If you're on a phone, you will have a better experience if you get our mobile app instead: Watch on a phone or tablet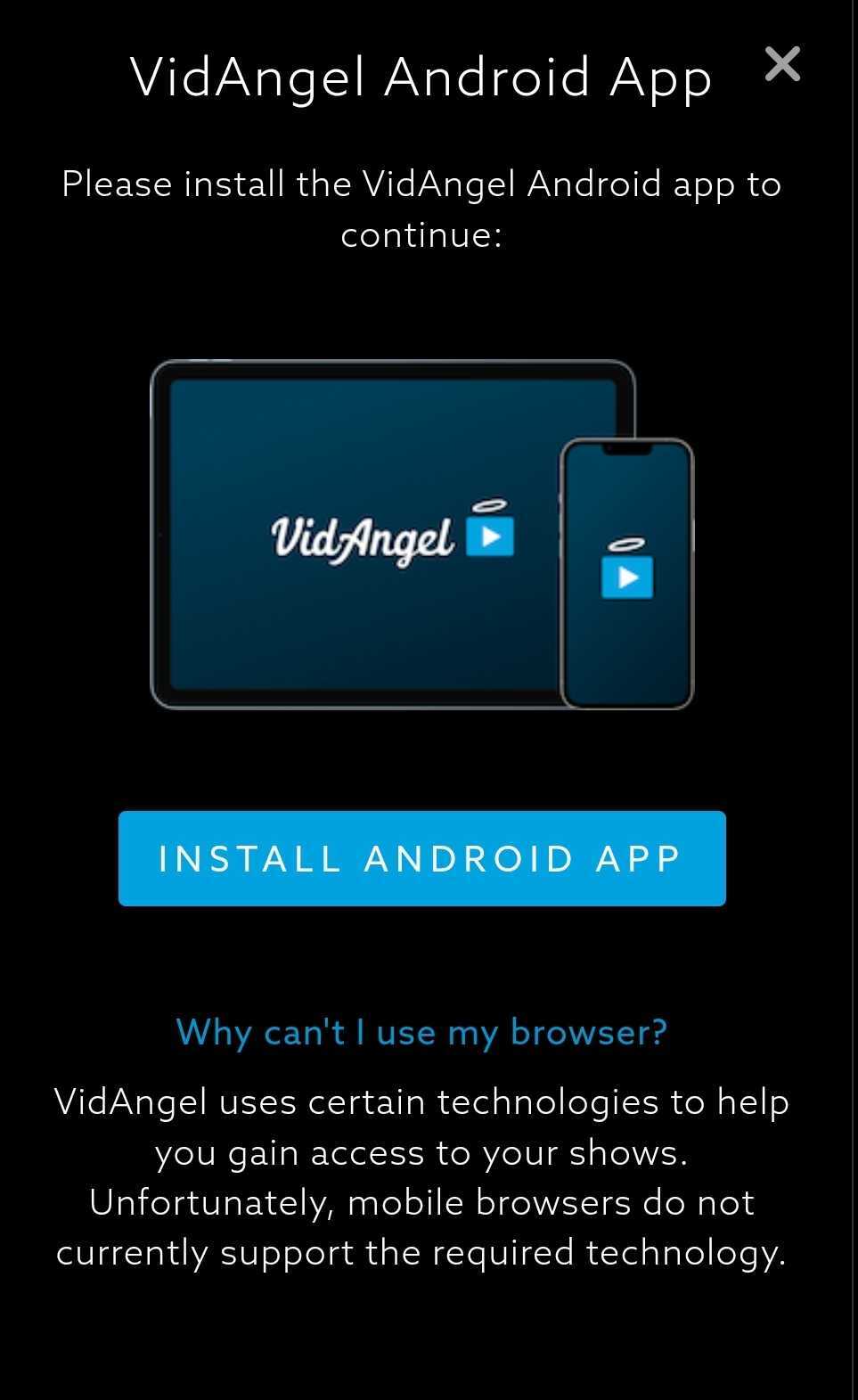 Having Trouble?
If you're having trouble with the website, you can go here for help: Troubleshoot the website