Filters are what we do and we have lots of options for you! Filters allow you to skip or mute the things you don't want to see or hear. We want to help make entertainment good for your home, whatever that means for you.
Types of Filters
VidAngel offers 3 types of Filters:
Default Filters

Show Specific Filters

Parental Controls
About Filters
Categories
Setting your Filters is easy. There are five main categories to choose from: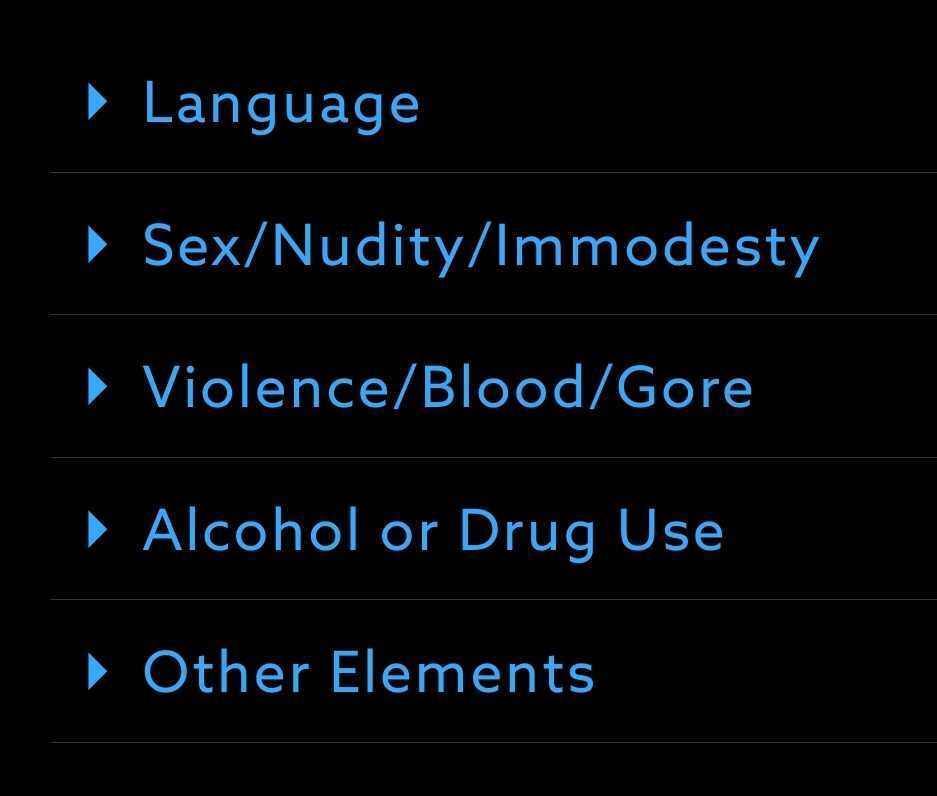 Within each category, there are numerous sub-categories for you to choose from.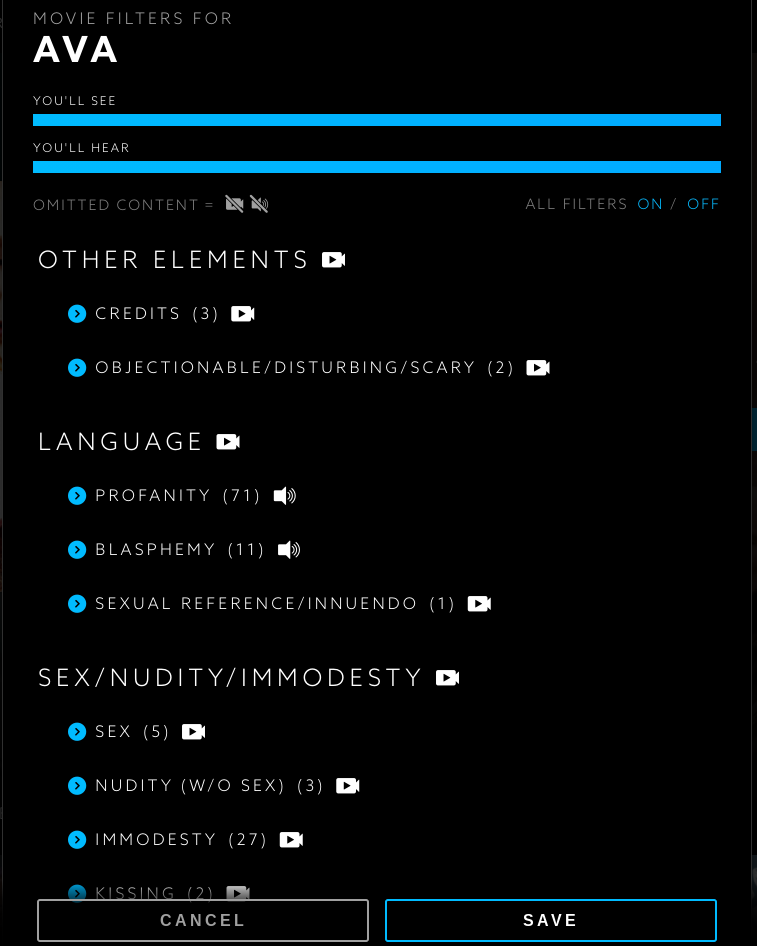 How to Set Filters
Next to each category, you will see a video symbol. The symbol represents something that you will skip over when it is crossed out. When selected to be filtered, it will have a grey line through it letting you know that one or more filters are set in that category.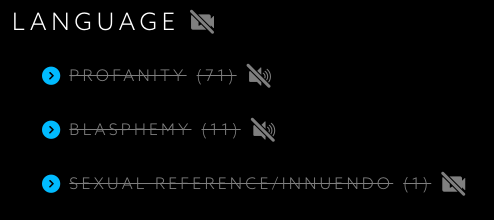 Next to each specific filter, there is an icon indicating how this filter will affect your show.

Movie Icon - representing something you will see:




Sound Icon - representing something you will hear:


To activate a Filter simply click on it. If the filter description is dimmed and has a line through it, you will not see or hear those items. If the Filter is white and fully visible, you will see and hear those items.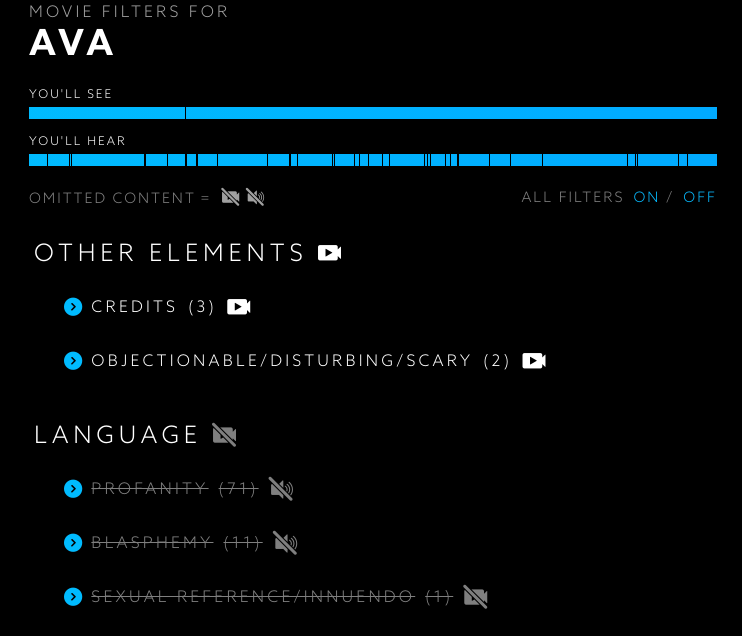 Filters In-depth
If you'd like to know more about how we choose our filters, check out: VidAngel's Filter Guidelines