Do you need to change your email address? Look no further. Here's how to update your VidAngel account email address.
How to Update or Change Account Email
All account settings must be manged on with VidAngel website.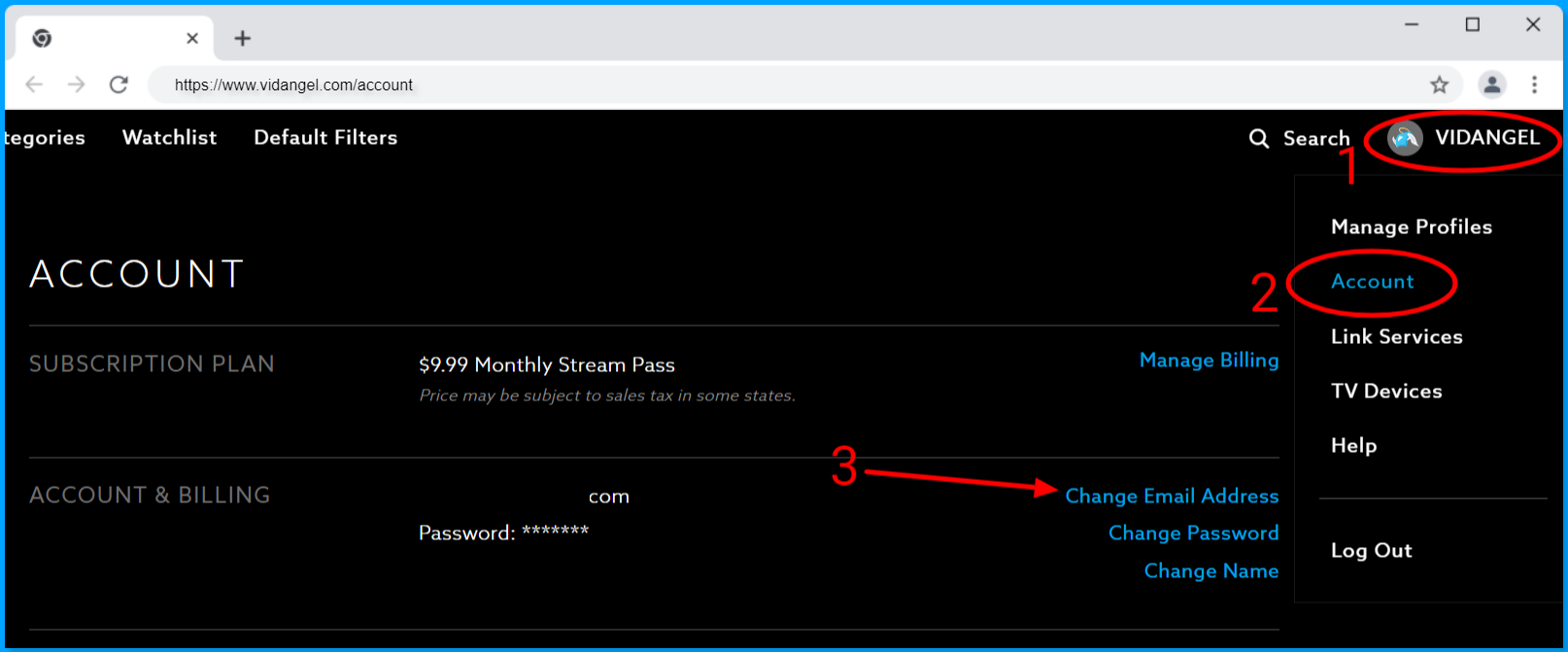 Sign in to www.vidangel.com.
Click the Profile (or your name) in the top right corner.
Select "Account" .
Click "Change Email Address".
A pop-up window will open.
Enter your new email address.
Confirm your new email address.
Enter your password to confirm the change.
Follow the instructions to finalize the change.
Be sure to check your Spam and/or Promotional folders for the reset email.
Not updating?
If the email won't update, one of the most common reasons is because you already have another VidAngel account under that email (see An account vs. a subscription). Or if you can't log in with your private relay Apple email and need assistance, please don't hesitate to contact us HERE.