VidAngel has built an app for Android TV devices, but what exactly is an Android TV device and how can you know if VidAngel will work on your Android TV?

What is Android TV?
Android TV devices come in many shapes and sizes: many are built right into televisions (e.g. some newer Sony TVs) to power the "Smart TV" experience, while others are standalone boxes or dongles designed specifically for streaming apps (e.g. Nvidia Shield and Google TV Chromecast). The Android operating system can also be customized, so while brands like onn., Nvidia, and Google use the same basis for their streaming player, the homepages will look different.
While we have tested several devices to ensure our app runs well on them, we cannot test the thousands of Android TV options out there! But we can provide descriptions of some of the factors to consider when determining if a device will allow the VidAngel app and how well a device will work with VidAngel (or other streaming services).
Will VidAngel work on my Android TV?
If your Android TV has the official Google Play store and has the minimum supported operating system version, then it should be able to download the VidAngel app!
Google Play Store
If your Android TV device doesn't have the official Google Play Store, you won't be able to install the app on that device.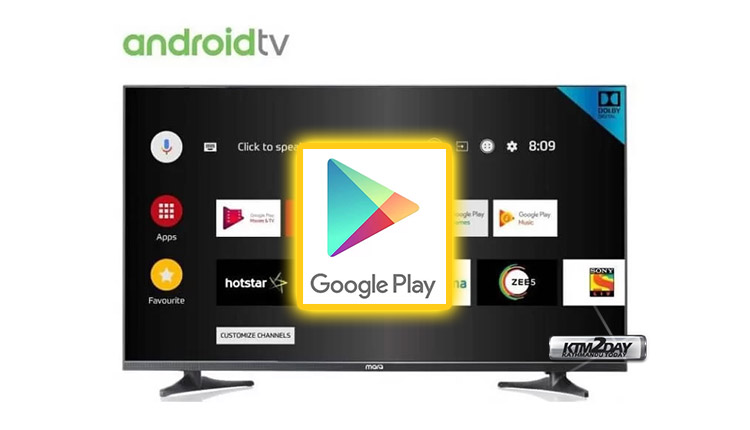 Minimum OS version
Confirm your Android TV device has an OS version of at least 8.0. The directions of where to find this information can be different for each Android TV device, but generally, it's something like:
"Settings" (gear icon) > "System" OR "Device Preferences" > "About" > scroll down to "Version" or "Android TV OS version".

Will VidAngel work WELL on my Android TV?
You may technically have the ability to download the VidAngel app, but other factors will determine how smooth of an experience you'll have. This does get a bit technical, but we know some of our fans eat this stuff up. If this deep dive is not for you, that's okay; our Support team is here to answer any questions or clarify any tech jargon.
CPU (Central Processing Unit)
Essentially, the larger the CPU, the more tasks it can handle at once. This means that larger multicore processors will give you the best performance. In this day and age, it probably would be best to not consider anything less than a quad-core processor. Unfortunately, information about the processor is sometimes hard to find, especially for smart televisions or less common boxes.
GPU (Graphics Processing Unit)
The GPU is responsible for the display of your content. The GPU determines how quickly your TV or box can display on-screen images and navigate through the apps. It also powers the video experience. You will get the best performance from a processor with the ability to support 4K resolution playback. Even though 4K streaming is not yet available with VidAngel, it will make a difference in how snappy the app feels!
Memory (RAM)
Another important factor to consider is the amount of memory you want for your Android TV or box. A good rule of thumb is that the more memory you have, the better. This is because most apps operate in the background to make sure your Android TV has enough RAM to perform tasks. Users who are not careful with their power consumption tend to run out of memory very quickly (especially when watching content). 3GB will often be a good target to provide smooth, non-lagging performance, but 2GB is usually sufficient (definitely don't go below 2GB though!).
Other Usage
The final thing you'll want to consider is whether or not you'll be using this device for more than just VidAngel. If your goal is to have it be your sole streaming home, then you'll want to invest in higher levels of not only the factors above but also things like storage space (so you can have many apps on your device) and network capabilities.
Internet Speed
Speaking of your network, this isn't specific to an Android TV, but to have a good VidAngel experience we recommend an internet download speed of 25 Mbps or higher for our service to work optimally. You can test your speed at fast.com, if possible, on the device you're watching with. This website is specifically for video streaming and will be a more accurate reflection of your device's performance while using VidAngel.
Since our streaming technology involves the added process of providing filters, it is much different than any other streaming product out there and requires a higher minimum speed than other streaming services.