Are you on our website receiving the error, "Sorry! It's not you. It's us. We're experiencing an internal server error. Please try again shortly."? As stated, it is likely us and we'll get things taken care of. However, there are a few instances where it could be something on your end.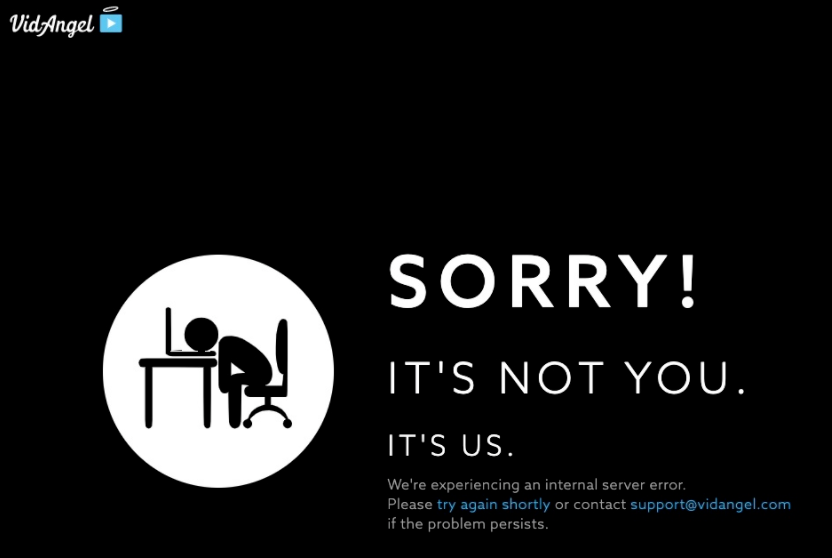 When It's Us
If we are having an internal server error our engineers will be notified and we should have things back up again shortly. You may just have to wait for a bit, or oftentimes a good refresh of your browser will do the trick.
When It's You
If this error persists for you, then it may be something on your end causing an issue.


Outside the United States
Unfortunately, we cannot support our service outside of the United States. This is in part because Netflix and Amazon differ so much from country to country and we currently connect with the U.S. versions of Netflix and Amazon. These services have copyright and geographical restrictions that prevent us from supporting our service outside of the country.


Using a VPN
VidAngel will not work with a VPN.


Using Outdated Device or Software
Your computer or software may be too old to work with VidAngel (e.g. Mac OS El Capitan). A good way to check is to try using VidAngel on a different device. You can see our minimum supported versions here: Minimum Supported Versions device table.