Are you receiving the error, "You appear to be connected to an account type at the streaming service that we do not currently support."? This means you have a subscription with that streaming service, but that VidAngel does not support the type of subscription you're using (e.g. Netflix's Standard with Ads subscription). Except for Amazon Freevee, we do not connect to subscription options with advertisements. To connect your streaming service with VidAngel, you will need to have an ad-free subscription.



Confirm your subsciption does not include ads
Netflix
You can view your Netflix subscription here: Netflix Account. Look at "Plan Details" and you can then select "Change plan" if you need to upgrade.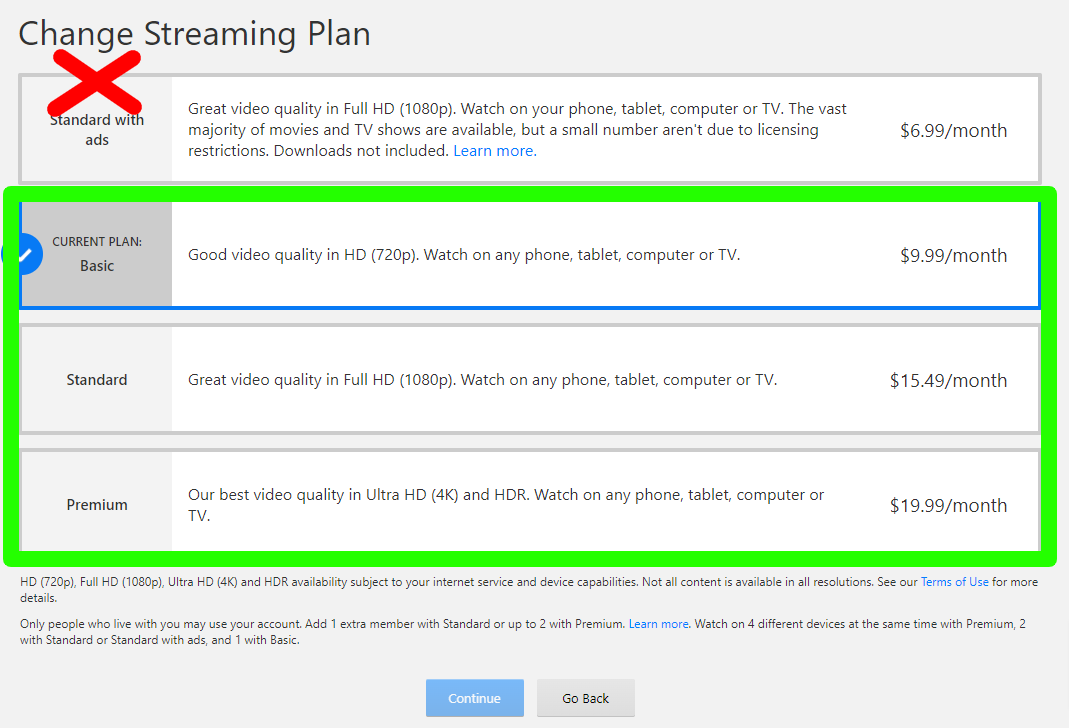 Amazon
You can view your Amazon Channels subscriptions here: Amazon Account & Settings: Channels. Make sure you're in the "Channels" section and scroll down to "Your Channels".