If you are getting the messages, "Unexpected Error: The System encountered an unexpected problem while linking to [service]. Please try again later." or "An unknown error occurred while accessing your stream. Please try again later." this likely just means you need to refresh your streaming service connection on VidAngel.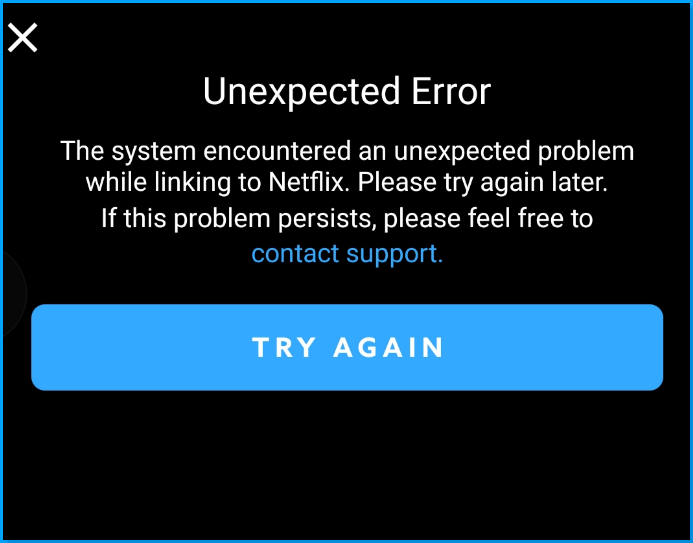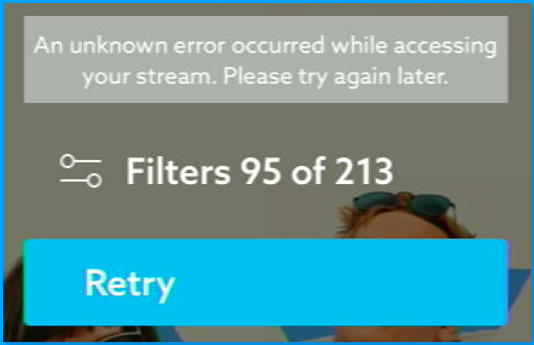 Try again
It may just be as simple as trying once more.
If present, select the "Try again" or "Retry" button.
If needed, select the "Cancel Verification" option.




Try to play the movie or episode once more.
If you continue to get an error, you'll want to reset your streaming service connection.
Refresh your streaming service connection
If your connection has just gone stale, refreshing your connection can solve many issues with VidAngel. This must be done on either our website or mobile app. After you refresh the connection you can return to the TV app to try again.
This article will show you the best way to refresh the link to your streaming service on VidAngel: Refresh the Connection


Check your subscription service
Unsupported account type
VidAngel may not support the type of subscription you're using (e.g. Netflix's Standard with Ads subscription). Except for Amazon Freevee, we do not connect to subscription options with advertisements. To connect your streaming service with VidAngel, you will need to have an ad-free subscription.
Service Issue
It could also mean that there is an issue with the streaming service itself. Perhaps they're having an outage or technical issue that is impacting VidAngel's ability to connect.